OUR TORCHES FOR THE MOST DEMANDING TASKS
With their heavy duty cutting torches type PRESTOCUT, Messer Cutting Systems offers you the optimum solution for your cutting requirements. Cuts up to 500 mm with the PRESTOCUT F and up to 600 mm with the PRESTOCUT M are absolutely no problem. Whether the unalloyed material is hot or cold, the PRESTOCUT convinces with its wide cutting range and the high cutting speed. The heavy duty cutting torches are completely water cooled and available in different lengths. They operate using Propane or Methane (Natural gas) with Oxygen.
Depending upon the cutting range required, whether nozzle mixing or outer mixing nozzles – our nozzle accessory programme completes the PRESTOCUT range appropriately.
We would be happy to consult with you to define together the optimum appropriate torch solution for you.
Heavy Duty Cutting Torch PRESTOCUT M 651:
"Flying" start of curt thanks to high heating power
Torch tube is stainless steel
Conically sealing nozzles
Nozzles for the following gas combinations: Propane, Methane (natural gas) and Oxygen (PM)
Lengh: 1000 mm
Heating Oxygen connection: G1/2"RH*
Fuel gas connection: G3/4"LH*
Cutting Oxygen connection: G3/4"RH*
*Connection details for Germany. Other national connections available.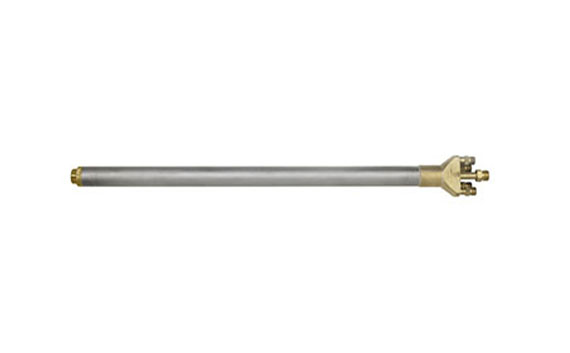 Heavy Duty Cutting Nozzles PB 318-PM and DF18-PM:
Nozzles for the gas combinations Propane, Methane (natural gas) and Oxygen (PM)
Cutting range DF PM 50-500 mm (PRESTOCUT F)
Cutting range PB PM 50-600 mm (PRESTOCUT M)
Cutting range DF and DFP flat sealing for PRESTOCUT F
Cutting range DB and PB conically sealing for PRESTOCUT M
Messer Cutting Systems GmbH (OBU)
---
Oxyfuel Business Unit
Am Brüchelsteg 8
64823 Groß-Umstadt
Our comprehensive Product range offers you various possibilities to execute heavy duty cutting, whether with or without the addition of powder. Further information about this can be found in our steel mill catalogue on the page about heavy duty hand cutting torches or simply contact us directly.
Have you any questions about our heavy duty cutting torches or would you like more information about any aspect of our product range? Contact us directly and we will reply to you as fast as possible.
This might also interest you:
Messer Cutting Systems is the solution provider for the metalworking industry. In addition to cutting machines and oxyfuel technology, we offer software solutions, spare parts and a wide range of services.
We are sure that we will find the right solution for your individual requirements. Contact us, we will reply to you as fast as possible.