Griflam® flame washing technology – our solution for your thermal cleaning of component surfaces for further processing. With our Griflam® flame washing equipment metal surfaces can be descaled or de-rusted. This process is outstandingly suitable for environmentally friendly cleaning and for roughing concrete surfaces.
Environmentally friendly cleaning
Individual consultancy
Layout of the complete gas supply system
Application technicians for tests, commissioning and service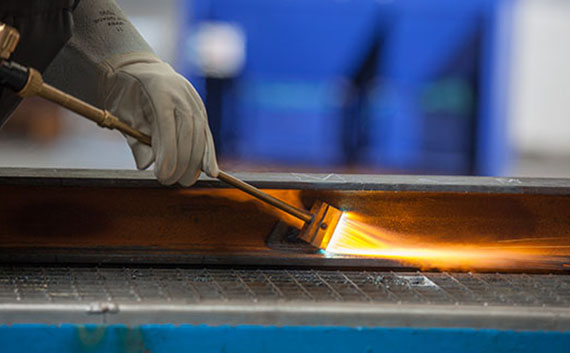 De-rusting
Descaling
Burning off paint
Renovating concrete
Surface preparation
Preparing for further coating
In our catalogue we present our entire GRIFLAM® standard program with over 750 high quality products.
We are sure that you will find innovative suggestions for your technical heating requirements in our GRIFLAM® catalogue.
Messer Cutting Systems GmbH (OBU)
---
Oxyfuel Business Unit
Am Brüchelsteg 8
64823 Groß-Umstadt
This might also interest you:
Messer Cutting Systems is the solution provider for the metalworking industry. In addition to cutting machines and oxyfuel technology, we offer software solutions, spare parts and a wide range of services.
We are sure that we will find the right solution for your individual requirements. Contact us, we will reply to you as fast as possible.