This compact 5 axis plasma bevel cutting unit with collision protection has been conceived as an entry device for occasional bevel cutting. With +/-45° cuts and quasi infinite rotation, bevel cuts of V, X or Y on simple contours as well as straight cuts are possible
Your Advantages:
AC servo drives guarantee high power, precision and low maintenance.
Integrated collision protection function with magnetically positioned torch holder, for quick, simple and practical torch alignment after a collision
Simple set-up of the correct TCP (Tool Centre Point) after changing consumables.
Regulation of the Torch height through measurement of arc voltage and an accuracy of +/- 0.25 mm guarantees consistent bevel part cutting accuracy
Bevel angle from +45° to -45° with suitable plasma units.
Adjustment from 0° to 45° in less than 2 seconds.
Establishing the initial stand-off of the torch by nozzle contact eliminates offset movement and reduces cycle times whilst giving increased measuring accuracy.
The 300 mm stroke allows the unit to be combined ideally with other cutting processes on one machine.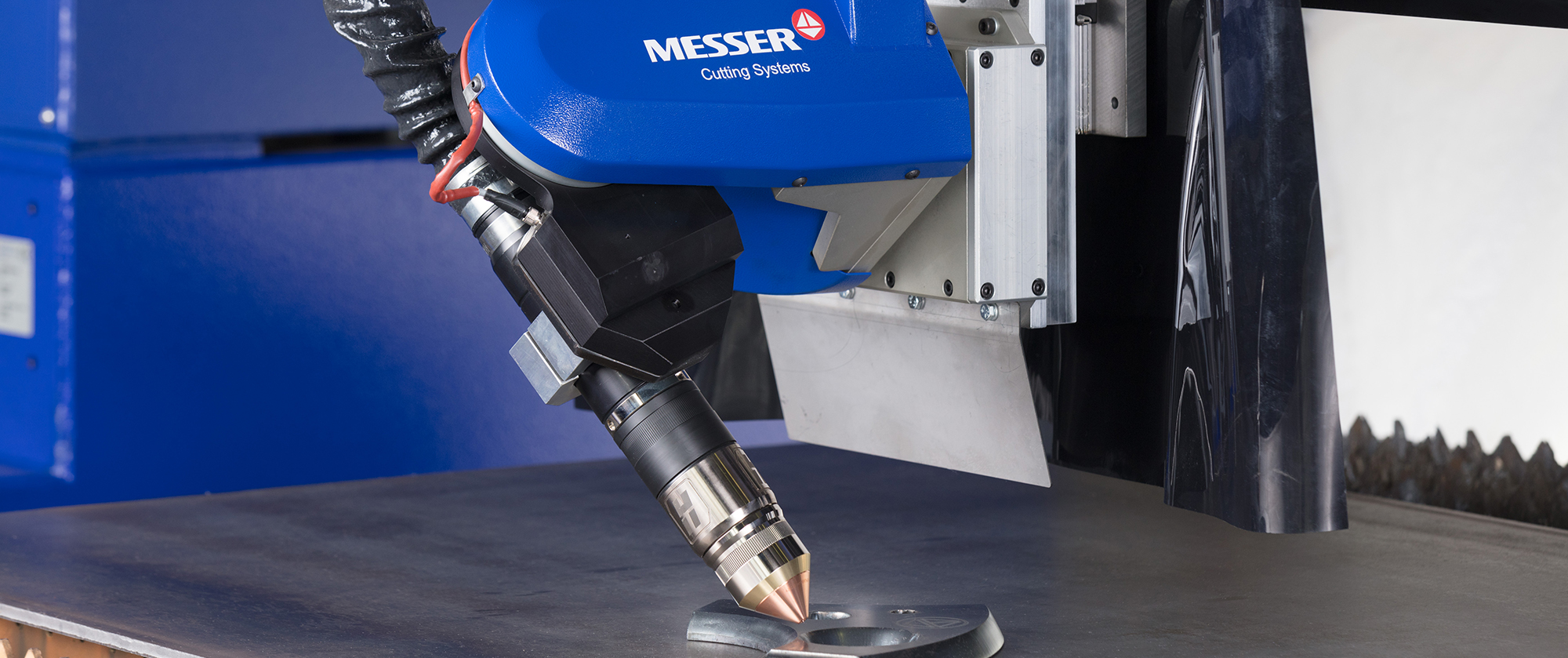 Messer Cutting Systems GmbH
---
Otto-Hahn-Straße 2-4
64823 Groß-Umstadt