---
CLIMATE-FRIENDLY, SAFE, STRONG, ECONOMICAL
Sustainable production, health and operating protection and reduction of the CO2 footprint are increasingly the focus today. At the same time economical and productive solutions are as important as ever. This also has its effect on cutting technology and the selection of cutting gasses. HyCut is here a new, powerful and sustainable alternative to conventional oxyfuel application technology.
At the joint stand B13/23 in Hall 8 at this year's Schweissen & Schneiden, there will be a very special highlight: Messer and Messer Cutting Systems will present live at various stations which possibilities and advantages arise with HyCut.
We look forward to your visit.

YOUR BENEFITS AT A GLANCE
More environmental protection
As industries implement changes to decarbonize the economy, the use of hydrogen as a fuel gas for oxyfuel technology can play an important role. To enable hydrogen to address today's demands for quality, productivity and profitability, Messer collaborated with Messer Cutting Systems on an extensive development program. The result is HyCut, the eco-friendly fuel gas alternative for oxyfuel technology.
Measurable cost-effectiveness
It goes without saying that costs are an important factor in oxyfuel technology – particularly as compared with conventional alternatives such as propane or natural gas. Our extensive tests found that HyCut gases, in conjunction with our advanced oxyfuel equipment, provide measurable cost benefits.
Enhanced work safety
Measurements confirmed that using our HyCut gases also significantly reduces the emission of CO, nitrous oxides and dust particles. As compared with the fuel gases used in oxyfuel technology up till now, this improves occupational health and safety in the workplace.
Top quality
In the flame processing of high-purity glass, hydrogen is indispensable because it contains no carbon. Initial tests with the materials under study showed no increase in hardening or hydrogen inclusions. The surface roughness corresponds to the values of other fuel gases or is somewhat lower.
High-performance hardware
In view of hydrogen's unique properties, special burners and nozzles were developed. They make it possible to adjust the HyCut flame for any application – in automated or manual operation.
Secure supply
As an industrial gases specialist, Messer has mastered the safe and reliable manufacture of hydrogen, along with the associated quality assurance, filling technology, and logistics, as well as its on-site distribution. Depending on the needs, we offer appropriate supply concepts ranging from individual cylinders to bundles and trailers to stationary tanks.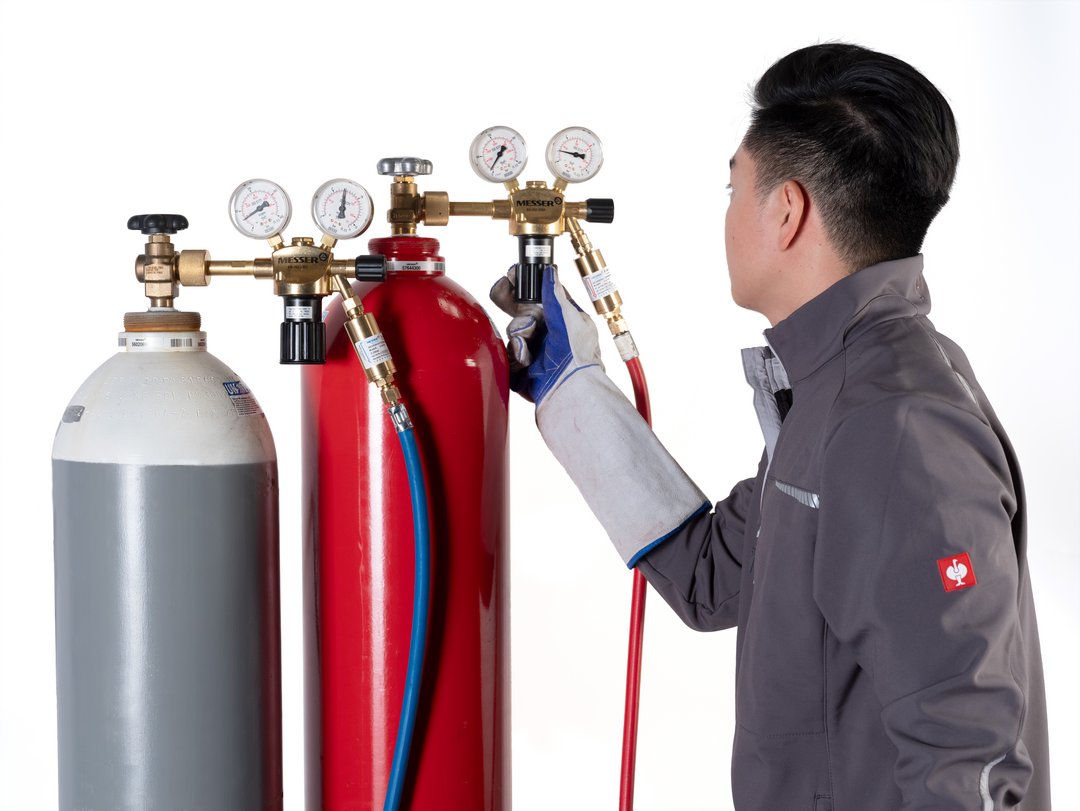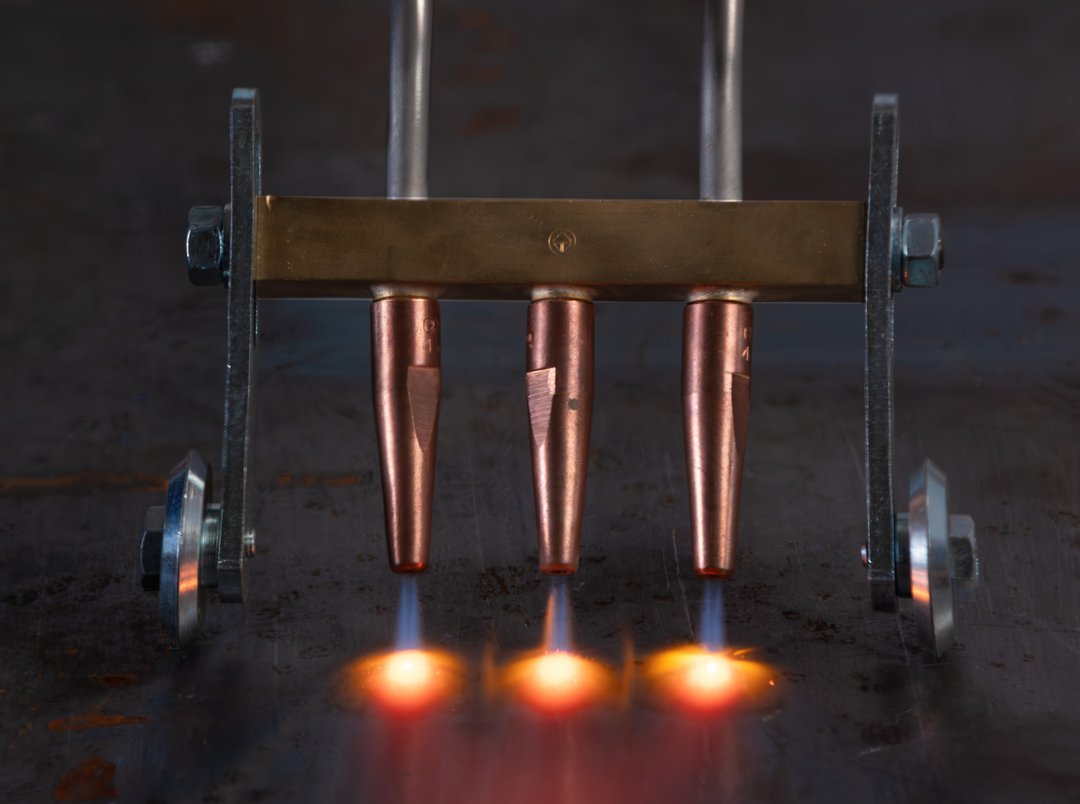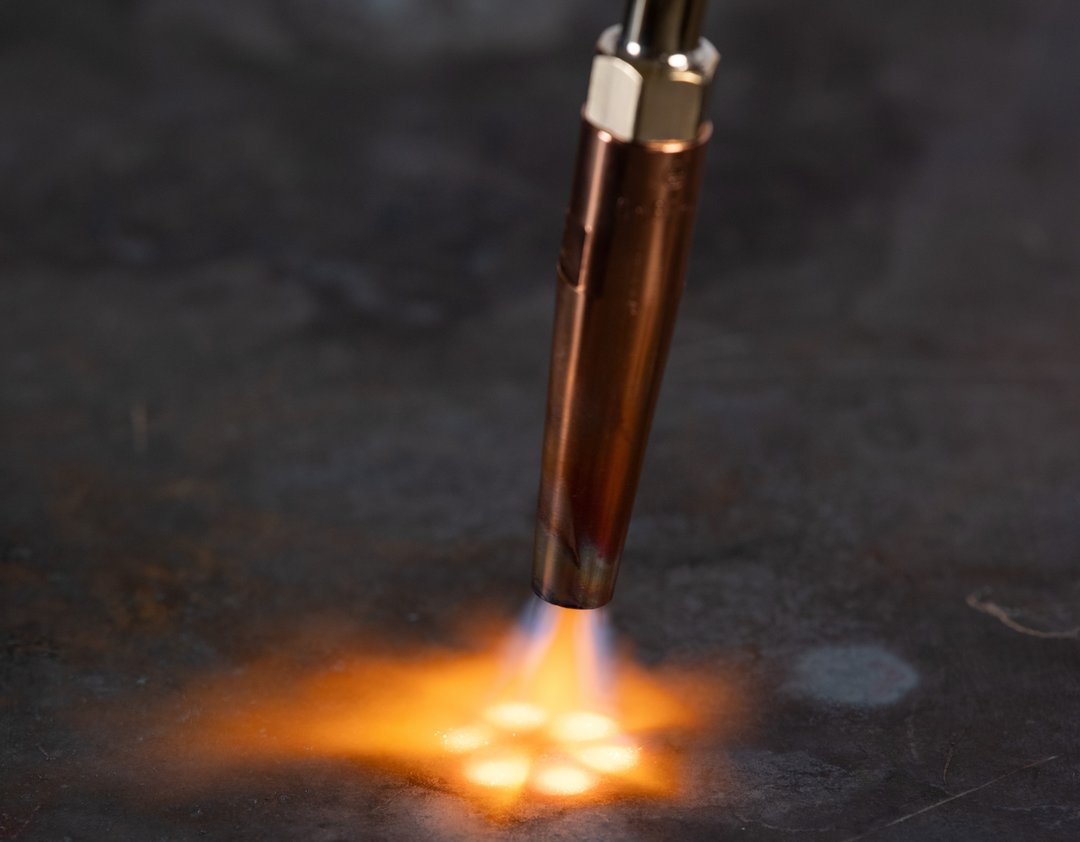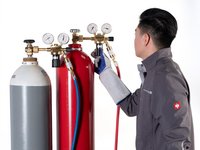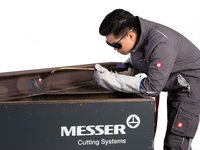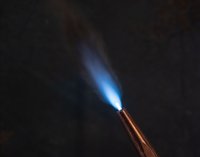 ---
WE LOOK FORWARD TO MEETING YOU!